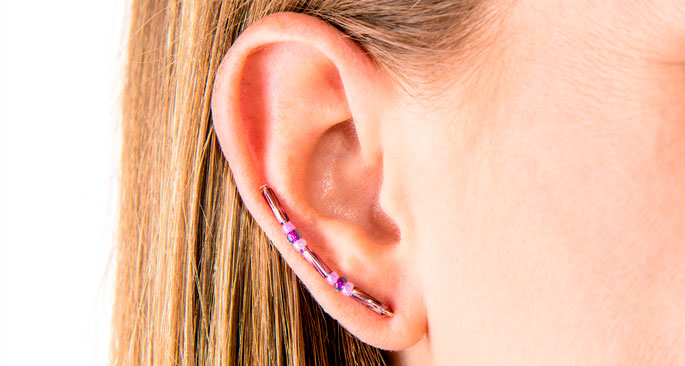 Beaded Ear Climbers
Skill level:
intermediate
You've seen them in stores, of course. But did you know you can DIY ear climbers at home? You'll need a handful of teeny beads, a package of headpins and some jewelry pliers to get started.
Project Instructions
Step 1

Gather small beads, 3" headpins, jewelry pliers (we used round-nose) and side cutters.

Step 2

String beads onto about 1" of headpin, curving it slightly. (The beaded portion will follow the shape of your earlobe.)

Step 3

Use round nose pliers to bend excess down as shown.

Step 4

Then, near center of excess section, bend headpin in opposite direction.

Step 5

Using side cutters, trim headpin right after second bend.