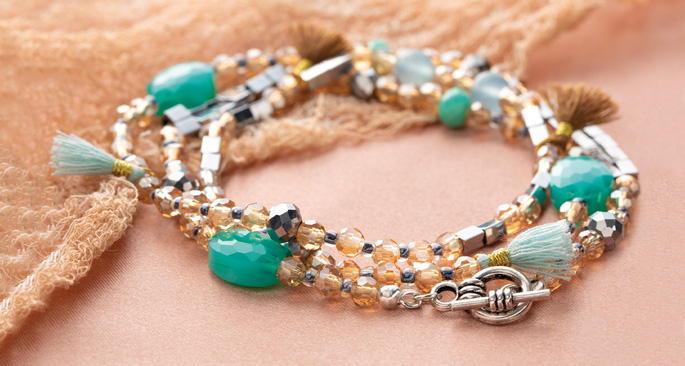 Color Gallery Jewelry
Check out this diverse collection of beads, perfect for necklaces, bracelets and earrings. With Color Gallery™, you can pick and pair a plethora of pieces for countless creative possibilities—keep it classic with golden accents and gemstones or find something fresh like colored crystals and rugged rocks.
Items You Will Need
Quantities shown below are recommended
Reviews
Be the first to write a review.