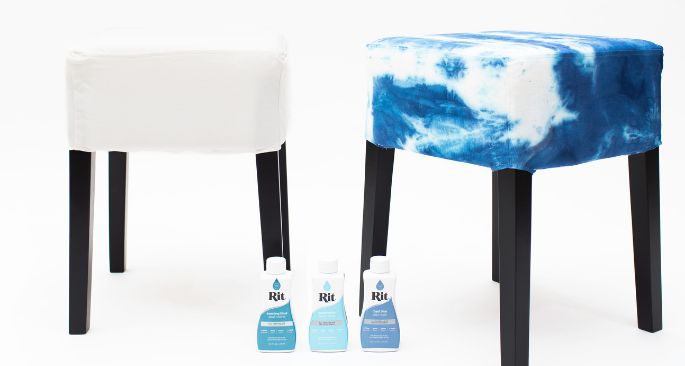 Shibori Dyed Stool Cover by Rit Dye
Skill level:
intermediate
From plain white to totally awesome. This unique stool cover comes with a removeable cotton slipcover that provided us with the perfect opportunity to customize it with our Tie-Dye Shibori Kit.
Items You Will Need
Quantities shown below are recommended
Reviews
Be the first to write a review.